Podcast: Play in new window | Download
Subscribe: Apple Podcasts | Google Podcasts | Spotify | Stitcher | Email | TuneIn | RSS | More
Have you or anyone that you know been diagnosed with  oropharyngeal (head and neck) cancer? If so, you need to listen to author, Michael Becker, discuss his cancer journey. Michael shares his inspirational cancer journey, plus share his lessons on how to navigate the health system. This deeply personal story will motivate, educate and inspire you.
A little about Michael from his website: With a prolific career in biotechnology, serving as CEO of two companies who worked on the treatment and diagnosis of cancer, Michael Becker knew and understood cancer. It was his job. So, when he was looking in the mirror at age 47 and saw a lump in his neck that wasn't there the day before, he knew something was wrong.
After several tests and agonizing waiting periods for results, his worst fears were confirmed – he was diagnosed with stage IV oropharyngeal (head and neck) cancer in December 2015. While initial treatment appeared successful, his cancer returned in December 2016 and he was given about a year to live.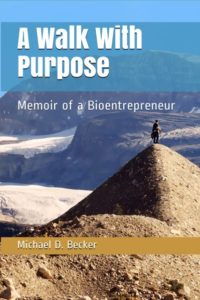 Today, a year and a half later, Michael continues to fight. He is now the author of, A Walk With Purpose. We sat down with Michael and discussed the following:
Episode Outline:
Michael Becker Introduction
Cancer Diagnosis Journey
How to find Clinical Trial options
Cancer Origin Story – HPV (Human Papillomavirus)
HPV Vaccine
A Walk With Purpose Memoir
Closing Thoughts
Related Links:
Thank you for tuning into the patientactivationnetwork.com podcast. For this and other inspirational stories, please visit our website to learn more.